GEORGIA UNITED CREDIT UNION
Services we provide:
Website UI/UX Design
User Experience & Engagement Strategy
Website Development
Digital Strategy & Roadmap
CMS Implementation & Customization


IMPROVE INTERNAL EFFICIENCY & ELEVATE MEMBER DX
As one of the largest and strongest credit unions in the state, Georgia United Credit Union prides themselves on leading the pack in customer service, interest rates, and premier banking services. Throughout their 60 years serving in the local Georgia community, Georgia United has grown at an exponential rate and was even recognized by Forbes as the Best-In-State Credit Union for the state of Georgia in 2019 and 2020. Their members are at the "center of the universe" and it is a top priority for the credit union to do whatever it takes to ensure member satisfaction and great quality of work.
As Georgia United grew its service area and member base, they recognized the need for improvements to optimize aspects of their interface in order to give users an enhanced digital experience when interacting with their website. The credit union also experienced internal challenges in content manageability of the website, due to an overcomplicated customized implementation that did not allow the Georgia United marketing team the flexibility or capability to make edits or additions. With our vast experience working in the financial services industry and our partnerships with industry-leading platforms, Georgia United chose SilverTech to help them create a more accessible website for both their members and internal team.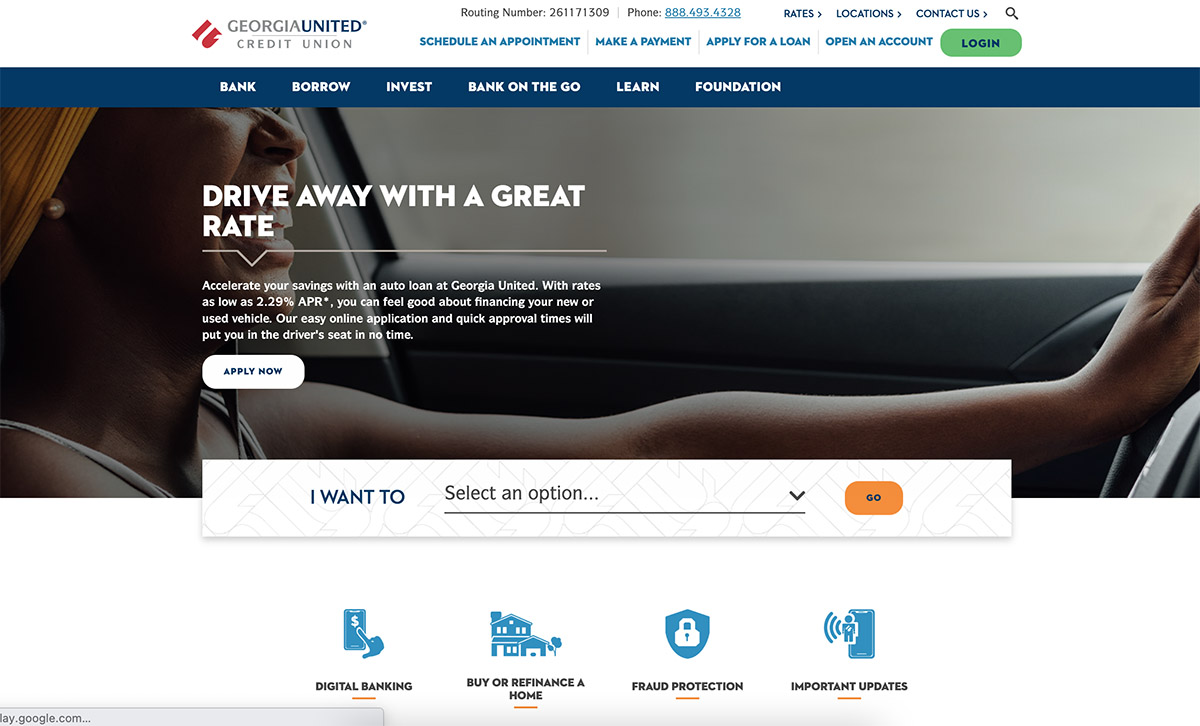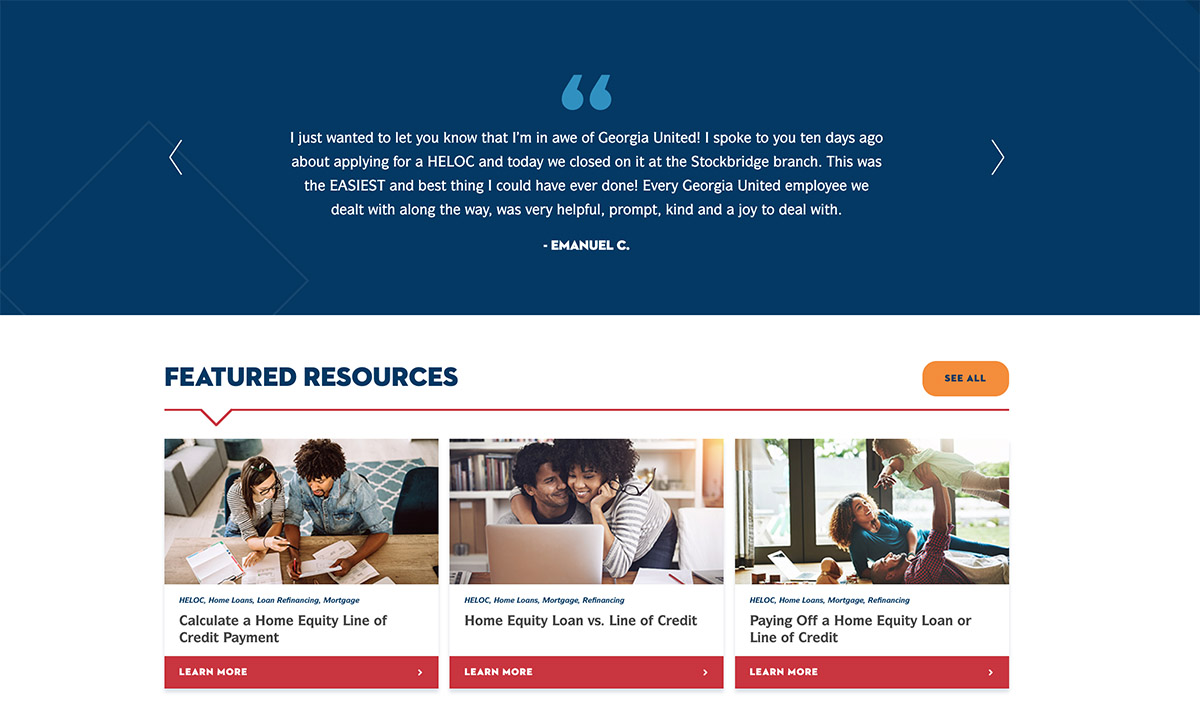 ESTABLISHING GOALS AND DEVELOPING ROADMAPS
SilverTech's strategy team quickly got to work by identifying Georgia United's core audiences, developing detailed personas based off of their members, creating advanced user journey maps, and establishing goals that would be included in their new web plan. Some of the goals identified for the new website were:
Enhance navigation & search capabilities
Ease internal website management
Prioritize the responsive experience
Improve overall engagement
Understand user interaction
Integrate new account opening and mortgage application processes
Create a global third-party pop-up across the site for external links
363%
Growth in total leads within the first month
54%
Of visits were getting personalized content
284%
Growth for submitted leads
20%
Increase in home equity & mortgage applications
DON'T JUST TAKE OUR WORD FOR IT
Georgia United had a good vision of our goals for the website redesign however; we were lacking the strategic partner to execute the ideas. Georgia United has high expectations and SilverTech's team listened to what our needs and wants were and were able to bring them to life. The end product is a member-centric website that embodies who we are as a Credit Union. SilverTech has been professional, comprehensive and competent throughout the process of our working together and we look forward to a great partnership with ongoing support in the future.
Randi Whittaker
Georgia United Credit Union