NORTHWESTERN ENERGY
Some of the services we provided:
Digital experience strategy and roadmap
Website design & development
Organization-wide digital transformation strategy
Content strategy
CMS implementation/upgrade
Website architecture
Hosting and IT infrastructure
On-going digital support

SEAMLESS INTEGRATIONS FOR A FLAWLESS EXPERIENCE
NorthWestern Energy is a utility company that serves Nebraska, South Dakota, and Montana, boasting over 700,000 customers. NorthWestern has always had a goal of providing customers with reliable energy at a low cost and prides itself on providing a mix of safe, dependable, and affordable clean energy. With its large customer base, NorthWestern knows the importance of a well-designed and functional website. The company found that its old website was not the reliable information hub that they hoped it would be. That is where SilverTech comes in.
Like many utility companies, NorthWestern Energy has a variety of systems in use that support customer needs. In addition to its website, NorthWestern also runs self-service (power on/off), My Account, Bill Pay and Outage Maps. SilverTech needed to ensure that the entire customer lifecycle had no breaks in technology or system so that customers could have a seamless digital experience with the company.
NorthWestern's business goals:
Improve the overall customer experience and satisfaction
Increase company name recognition
Enhance customer interactions and touchpoints across digital platforms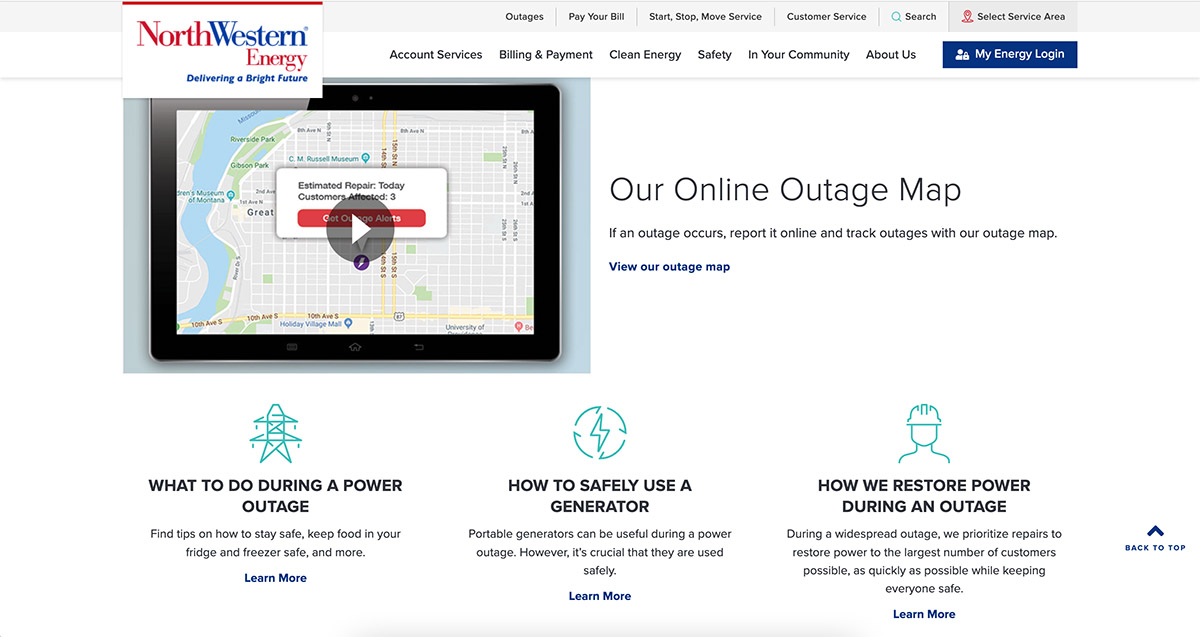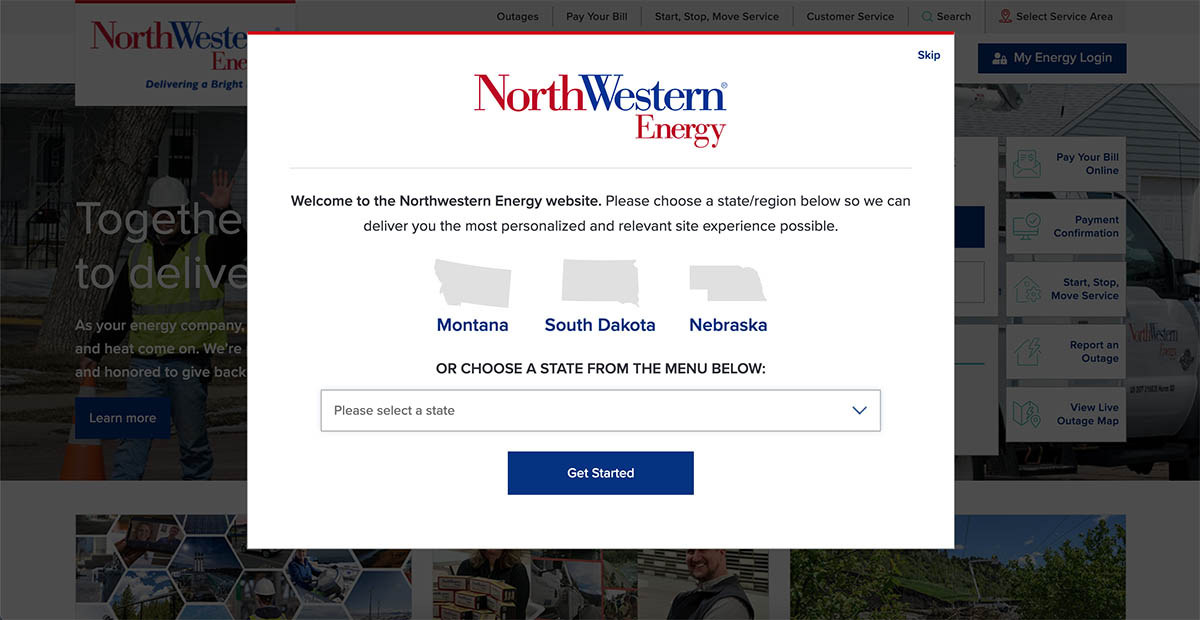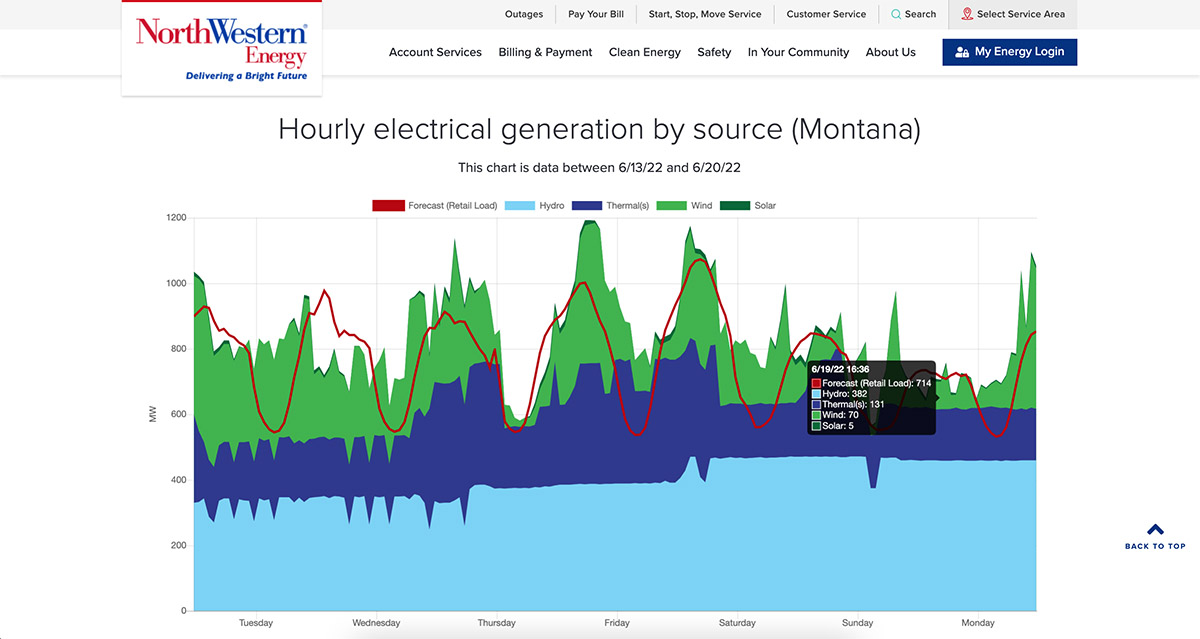 OLD WEBSITE CHALLENGES
Low website traffic and engagement
Disorganized navigation and information architecture
Poor search functionality and inaccurate results
Site does not allow for localized content based on customer location
Website content is difficult for the NorthWestern Energy team to update and maintain which also made ADA compliance a challenge
Forms usage has declined due to poor usability and content/navigation disorganization
Subpar mobile experience
The website does not reflect modern design, features, or functionality
Outdated content
SILVERTECH'S PROPOSED WEBSITE GOALS
Develop a site that is user-friendly/easy to update
Incorporate modern features to support the digital needs of modern utility customers
Provide a responsive site with intuitive navigation that offers an optimal experience for mobile and desktop users
Deliver the right information to the right user at the right time
Maintain ADA compliance
Ensure the site is technically-sound to highlight seamless integrations between customer-facing solutions and current legacy systems
6%
Increase in users the first month after launch
80%
Decrease in bounce rate
1.6 mil
Page views in quarter after launch
2 min
Average session duration, up 16%