NOVA SCOTIA POWER
Services we provide:
Digital transformation
Digital marketing & advertising
User experience & design
Development & integration
Hosting & managed services


A RELENTLESS COMMITMENT TO CUSTOMERS
It's exhilarating when you get to work with an organization that exudes positive energy, possesses visionary foresight and truly just cares about people. It became evident to us within the first few weeks of our partnership that Nova Scotia Power (NSP), with a relentless commitment to over half a million customers, was one of those special companies. 
Hired for our experience with utilities, SilverTech agreed to work with NSP executive leadership to strategize and implement a large-scale digital transformation that would improve customer experience and customer satisfaction in all aspects of their business. 
APPRECIATING THE COMPLEXITY OF THE CHALLENGE
As you can imagine, that is no small feat. 
Disjointed digital properties, numerous third-party systems, siloed data and an evolving world where customers have high expectations for digital convenience, all make this a complicated challenge to solve. An initiative this massive, and one that scales across the entire organization, takes more than marketing and technology skills. Fortunately, NSP and SilverTech have developed a working relationship built on trust and relying on each other's expertise.
DEVELOPING A DIGITAL CUSTOMER ROADMAP 
Every digital interaction must rely on the underlying technology. Improving digital experience for NSP would require not only a redesign of user interfacing elements, but also advanced technical expertise.
After understanding NSP's environment and technical requirements to implement a digital transformation, SilverTech helped the utility to select Progress Sitefinity as the Content Management Solution that best matched the immediate and long-term needs. Sitefinity's ability to manage shared content and workflows for multiple web properties, integrate easily with other solutions in the roadmap, and deliver personalized content to NSP audiences made it a sound decision.
MAKING A PROMISE A REALITY
The launch of a new and improved Nova Scotia Power public website is the first customer-facing step in NSP's digital transformation. Read the case study to learn all the details.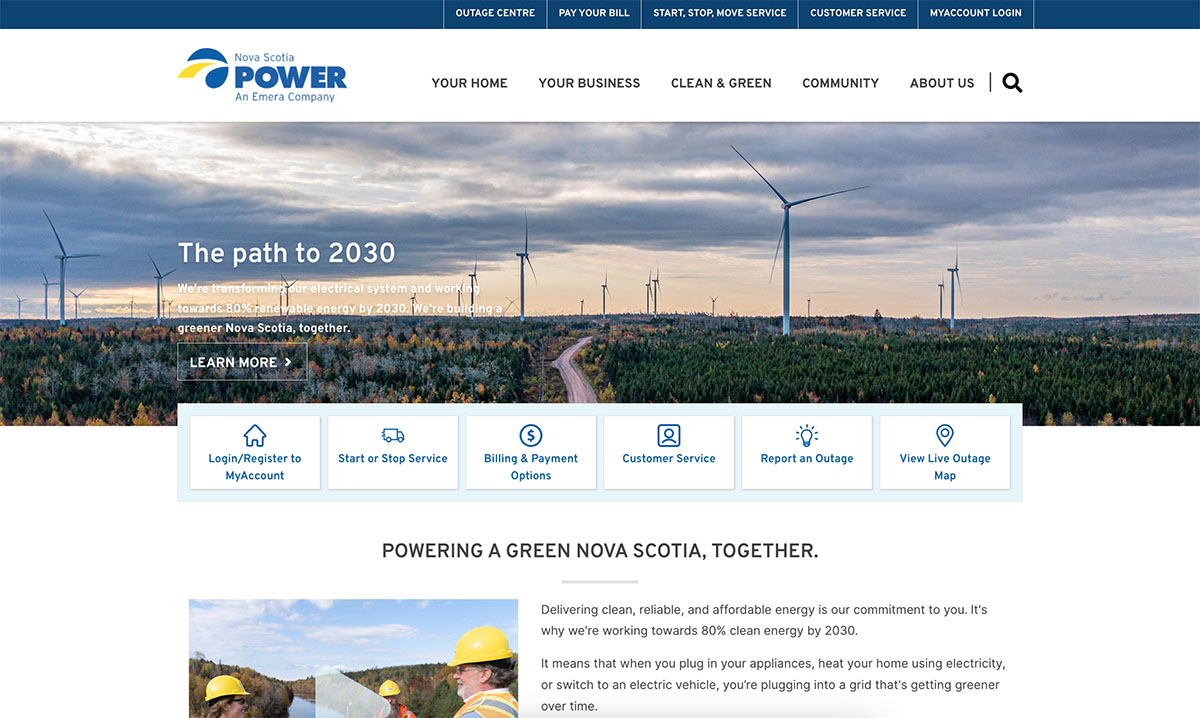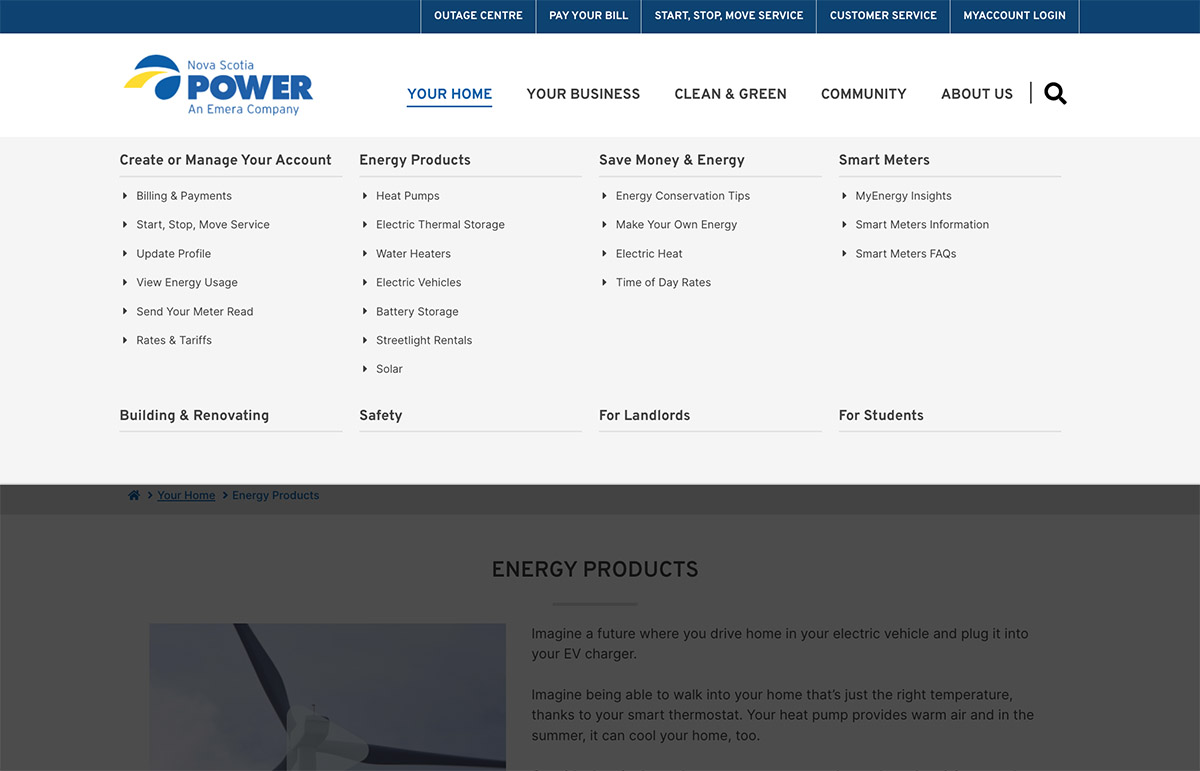 THE INSIGHTS AND STRATEGIC COUNSEL PROVIDED BY SILVERTECH IS COMPARABLE TO WORK DONE BY THE WORLD'S LARGEST ANALYST FIRMS
Word has gotten out about our thought leadership and expertise in helping utilities with digital transformation. Our team will soon be participating and speaking at utility industry conferences around the country.
600+
Pages of strategy documentation written
15
Hours of workshops led and facilitated by SilverTech
20+
Internal systems and integrations analyzed
16
Executive board presentations provided
DON'T JUST TAKE OUR WORD FOR IT
"The SilverTech team were true partners from strategy to planning to execution. They helped us deliver a website that educates and engages, while making it easy for customers to self-serve and find the information they need.
Peter Gregg, President
Nova Scotia Power