STATE OF NEW HAMPSHIRE
Services we provide:
Website strategy and redesign
Kentico and Drupal development
User experience strategy & design
Ongoing digital support

ELEVATING OUR HOME STATE
Over the course of its more than twenty-five-year history, SilverTech has partnered with the State of New Hampshire and its many divisions as the state's official digital partner – providing digital consultation, creating engaging websites, developing custom applications and driving creative strategies on multiple leading web platforms such as Kentico and Drupal.
This long-term relationship has been about so much more than the outcomes of individual projects. It's about collaborating successfully with multiple state departments, staff, NH business owners and other state partners to optimize and modernize the way it communicates with constituents, attracts new visitors, engages business and economic growth, and presents its brand digitally to the world.
These are just a few of the New Hampshire state divisions we've worked with over the years:
Dozens more - ask us to see the full list!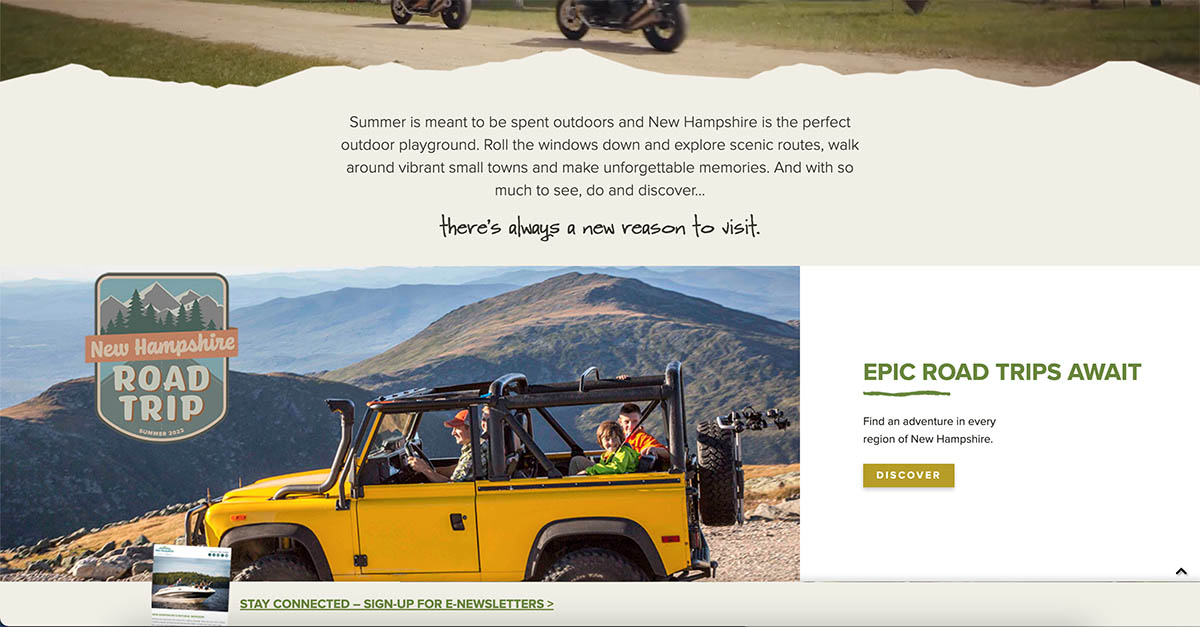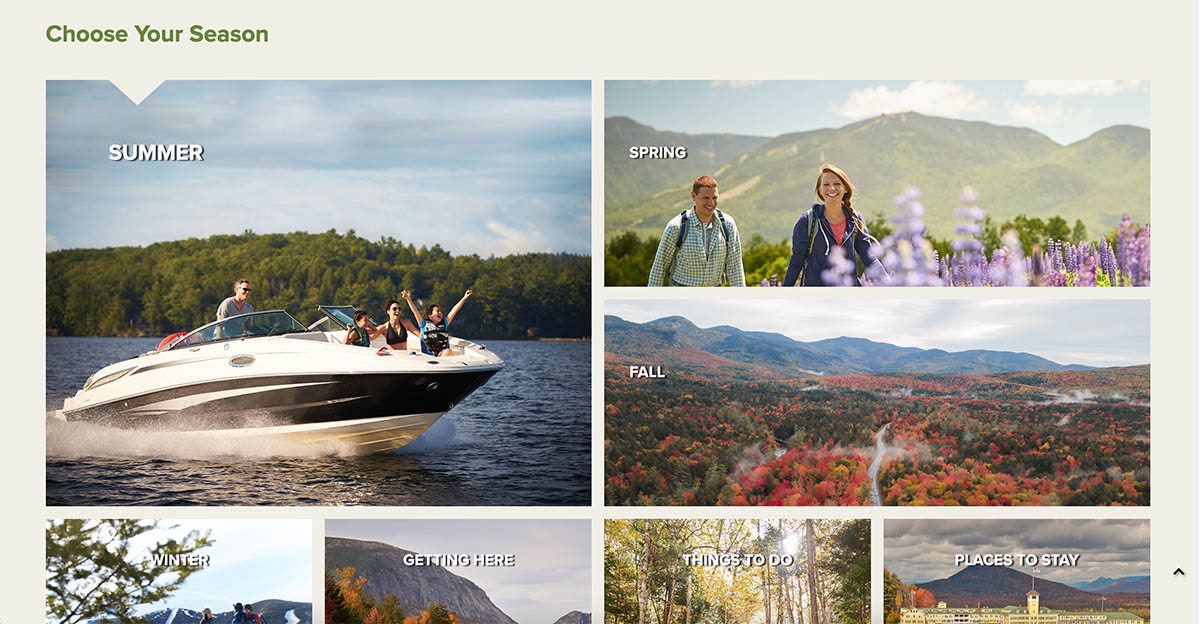 WE'VE SEEN GREAT RESULTS OVER THE YEARS
For example, the www.visitnh.gov website was recognized globally as a Top 25 tourism board website. Also, our work in delivering NH Lottery an online presence, no doubt, played a role in the NH Lottery's growth in sales from $5M to almost $332M.
4.5K
Mobile App Downloads
Top 25
Ranked Tourism Board Website
DON'T JUST TAKE OUR WORD FOR IT
With our powerful new website now built, we are excited to turn our focus to...adding more content to our collections catalog and the Timeline of New Hampshire History.
Joan Desmarais, Vice President
New Hampshire Historical Society